REFERENCES in SWEDEN
Tunnel Åkalla, Stockholm bypass, Sweden
February 2016 up to present
Construction of the motorway tunnel Åkalla, which is a part of the project of Stockholm E4 Förbifart bypass.
Trenching and securing an entry ramp cut and the portal.
Driving a accessing tunnel of appr. 250 m long.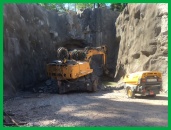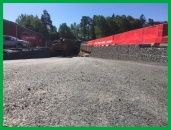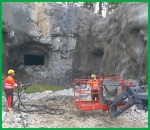 ---
Railway tunnel Strängnäs, Sweden
October 2015 - August 2016
Construction of the second railway track of the railway line between Strängnäs and Härad of 8.5 km long, including a driven single track railway tunnel of 3 km long.
Driving a new single track railway tunnel, building a primary tunnel lining.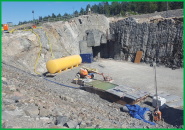 ---
KUJ 1365 Kiruna, Sweden
August 2008 up to present
Building the sill floor in the depth of 1365 m in LKAB Kiruna mine, Sweden
Driving entrance shafts and shafts for underground railway haulage in the sill floor
Excavating shafts B11 - B15 up to horizon 1525
Reconstruction of shafts B11 - B14 from horizon 740 to 1170
Additional dynamic supporting of shafts with lattice and rock bolts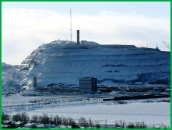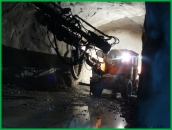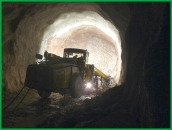 ---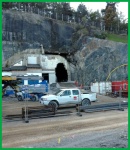 Underground garages Liljeholmen Stockholm, Sweden
October 2013 – May 2014
Building underground garages in the former underground warehouse
Additional supporting of rock with shotconcrete and rock bolts
---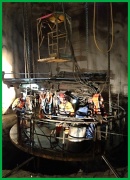 K1205 Garpenberg, Sweden
April 2012 – October 2013
Building the new sill floor in the depth of 1205 m in Boliden Garpenberg mine, Sweden
Excavating the shaft from the surface to 1205 m deep
Additional dynamic supporting of shafts with lattice and rock bolts
---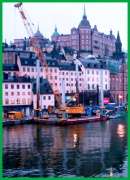 Soderstrom tunnel / Sodersmalm tunnel Citybanan Stockholm Sweden
January 2009 – December 2011
Building the railway tunnel from the Stockholm southern station to the Stockholm central station
Driving the Soderstrom entrance tunnel and the main Sodermalm railway tunnel under Sodermalm, Stockholm centre
---
Tunnel NL 35 Norra Lanken Stockholm Sweden
January 2009 – December 2010
Building the Stockholm north ring road Norra Lanken, lot NL 35
Driving the city tunnel of 2,6 km long